GET THE LATEST UPDATES
10-12-18: THE FATE OF LEAVES released in eBook and paperback formats.
10-10-18: THE FATE OF LEAVES Story Trailer released
P
10-6-18: THE FATE OF LEAVES Chapter excerpts released. The Fate of Leaves – ChapterExcerpt.
9-22-18: THE FATE OF LEAVES Story Summary revealed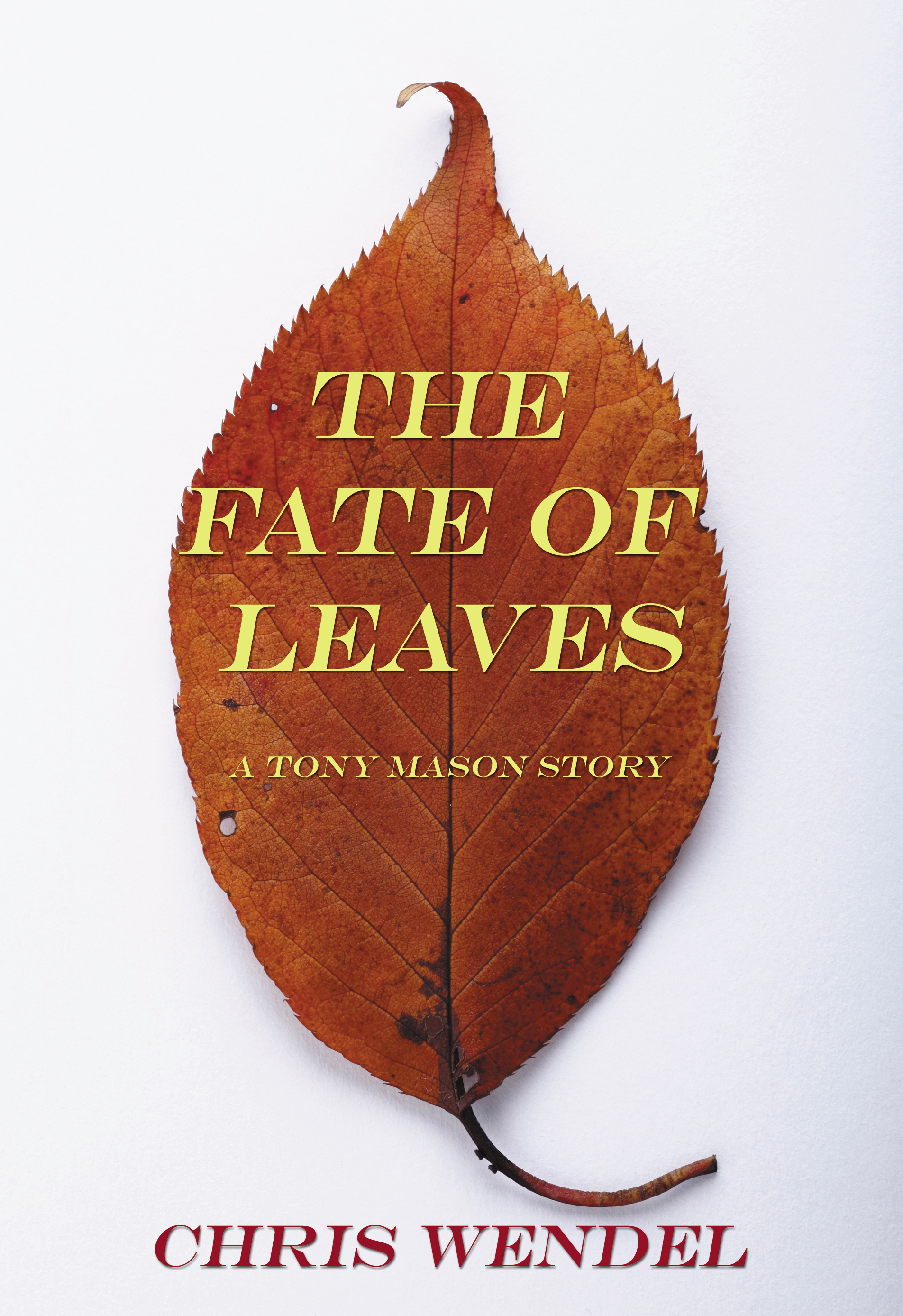 After his family is murdered by a Mexican drug cartel, gun-for-hire Tony Mason finds himself in a desperate mission to find meaning and purpose in his work. He learns of Griffin Lattimer, who is the main suspect in a murder investigation in Thomasville, Georgia. And, it appears as if Lattimer will get away with the crime. The victim's lover – Meghan Kirklin – knows he's the killer and so do the police, but Lattimer has a solid alibi.
Mason and Kirklin forge an unlikely partnership based on their collective desire to see Lattimer dead. Together they help the other through the loss of their loved ones. They find meaning. And they confront Lattimer in a dramatic ending that pushes the boundaries of what they each believe to be their inner sense of good and evil.
9-22-18: New THE WALLS retailers available
9-21-18: New THE WALLS Reader Review added – Click here.
9-18-18: THE FATE OF LEAVES cover revealed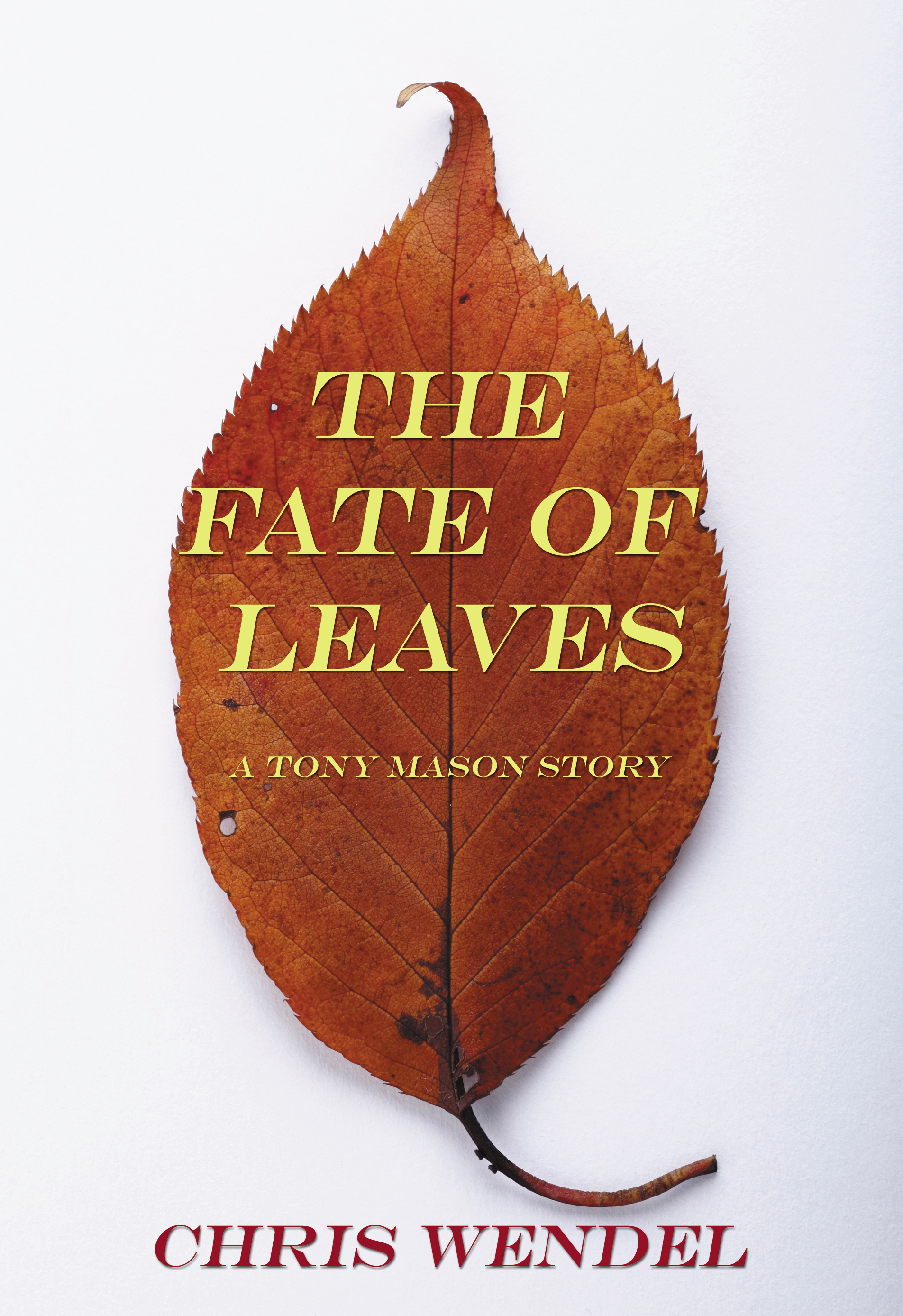 9-15-18: THE FATE OF LEAVES Publication date announced: October 12, 2018
6-23-18: THE WALLS LAUNCH PARTY @ Federal Bar in Lakeland, FL.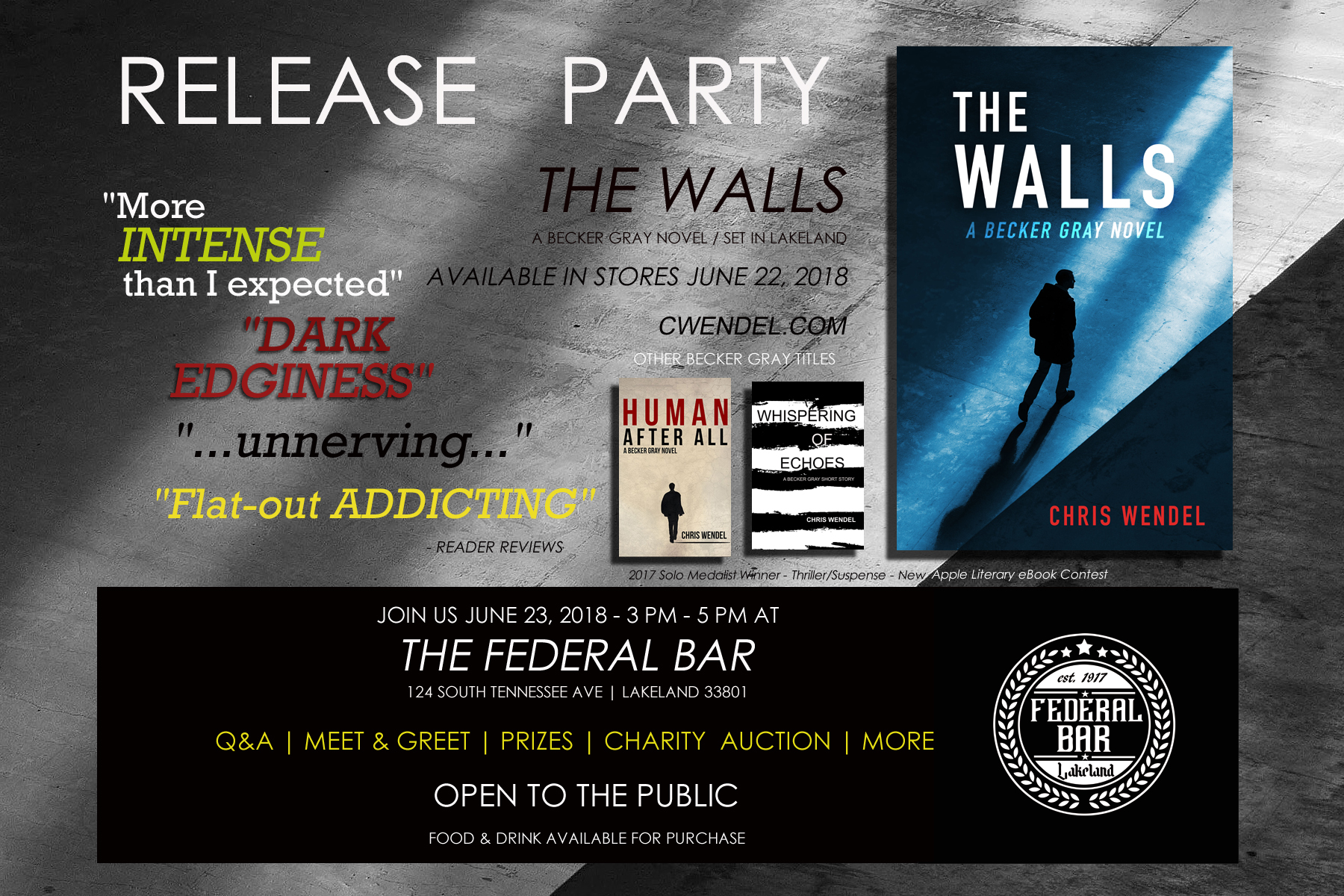 6-22-18: THE WALLS Released
Paperback – P P P P P
eBook – P P P P P P P P
5-23-18: THE WALLS – Book Trailer Released – PUBLICATION DATE – June 22, 2018
P
p
5-10-18: THE WALLS – Full Summary Revealed – PUBLICATION DATE – June 22, 2018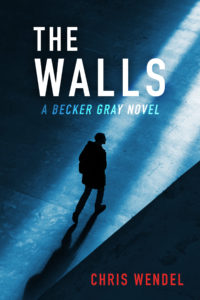 Detective Becker Gray doesn't have many close people in his life. There's his partner, Jeffrey Parker, and Morgan Beringer, the mayor's wife. In his own emotionally-detached way, he treasures both. Yet, when Morgan and her husband are murdered, he doesn't know what to make of his sense of loss and he doesn't lean on Parker for friendship.
Besides, there's no time to do so anyway because there are more dead bodies stacking up than the city can handle. First, a fire fighter is gunned down in broad daylight. Then eight members of a powerful, local gang are killed. Gray discovers all these murders are connected by ties to a Mexican drug cartel, police corruption, and even state attorneys tampering with cases. For Gray, though, these connections only serve as distractions to his main goal of finding Morgan's killer.
Even his only remaining friendship is a distraction. Parker is instead simply another tool Gray uses to corner the murderer.
Gray puts his life and career — and that of his partner Jeffrey Parker — on the line in THE WALLS. He faces his most savage nemesis in this exciting, quick, and breath-catching novel that will leave his professional life and the police department in tatters and upheaval.
5-6-18: THE WALLS – Short Summary Revealed – PUBLICATION DATE – June 22, 2018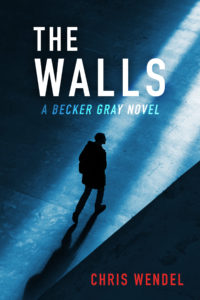 When a violent Mexican drug cartel joins forces with a powerful, local gang, Det. Becker Gray is caught in the middle of a series of gruesome murders and grisly attacks. As the violence, betrayals, and pain escalate, revenge fuels the fires that bring a war to the city streets.

5-1-18: THE WALLS – PUBLICATION DATE REVEALED – June 22, 2018
4-20-18: THE WALLS – BOOK COVER REVEAL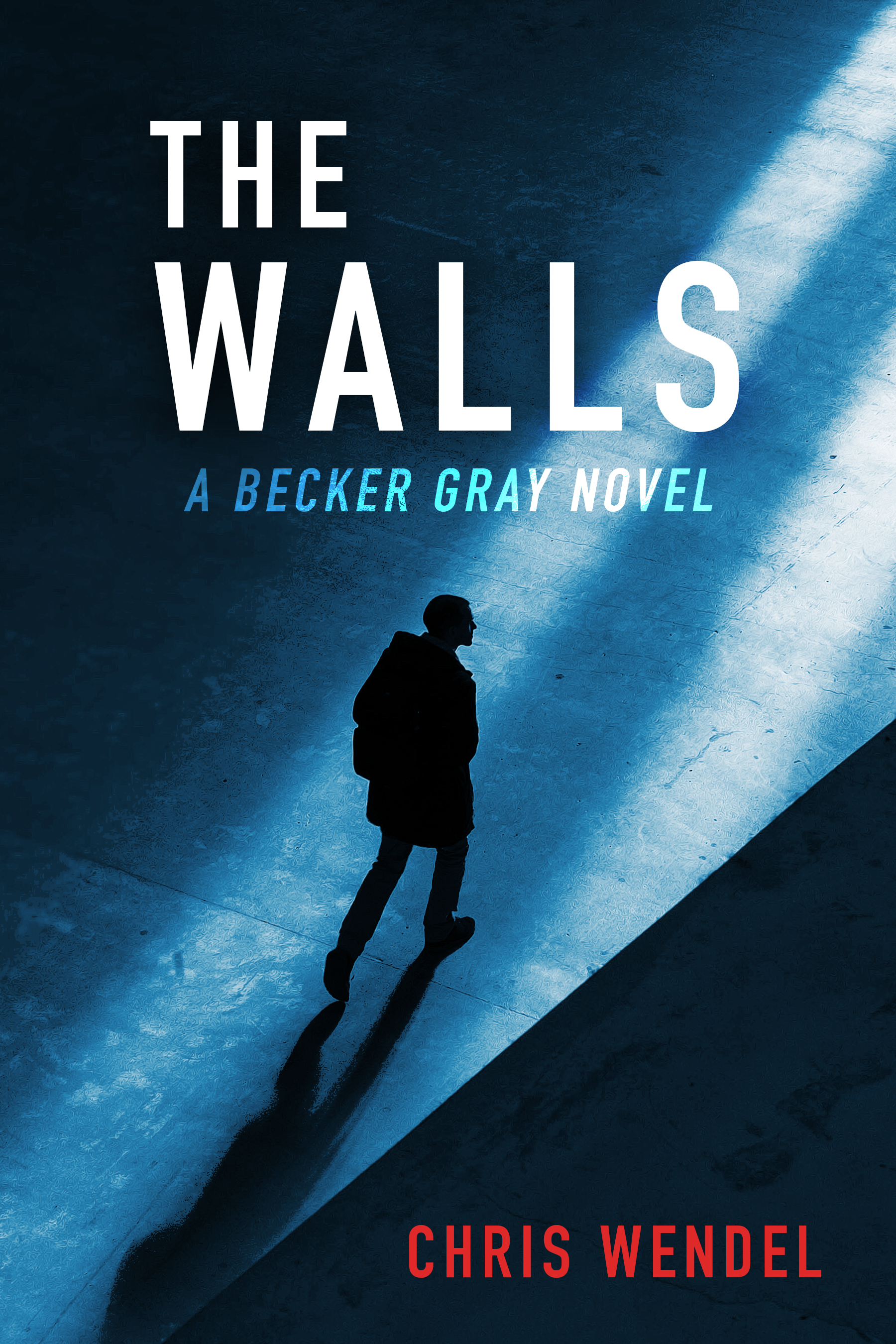 4-6-18: NEW BECKER GRAY NOVEL ANNOUNCED – THE WALLS
3-24-18: Venice Beach Book Festival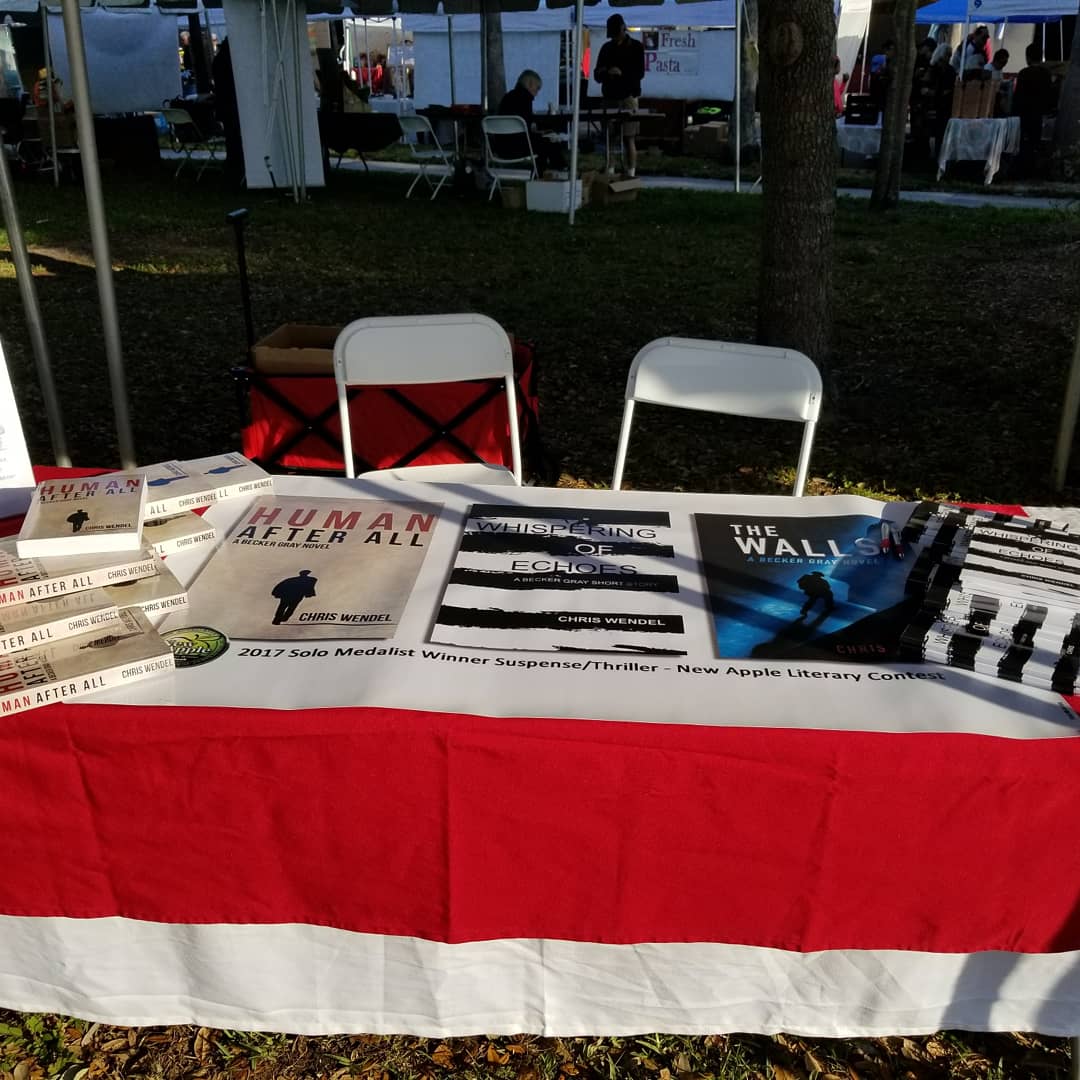 2-15-18: Amelia Island Book Festival – Met Karin Slaughter and Lee Child.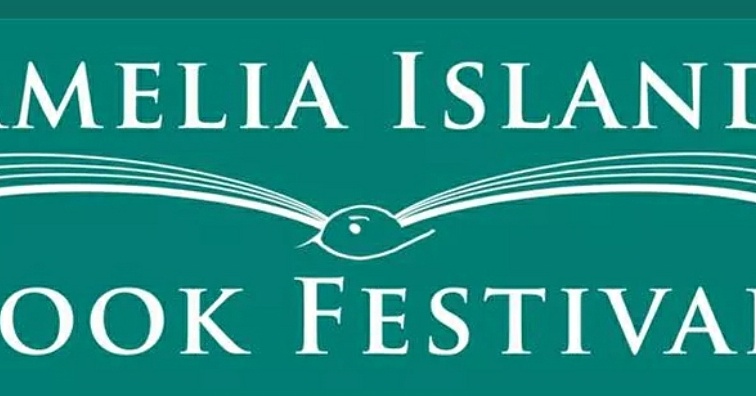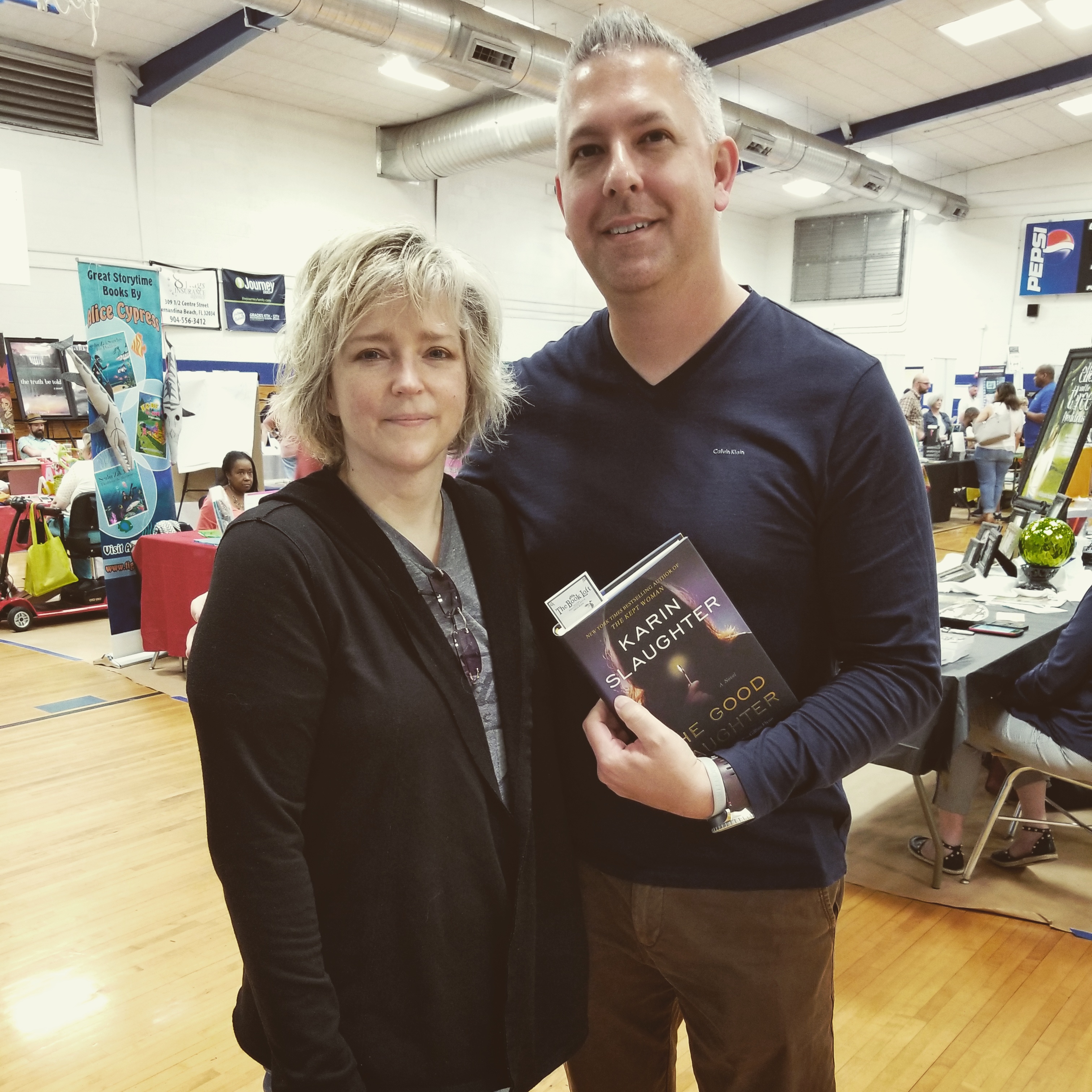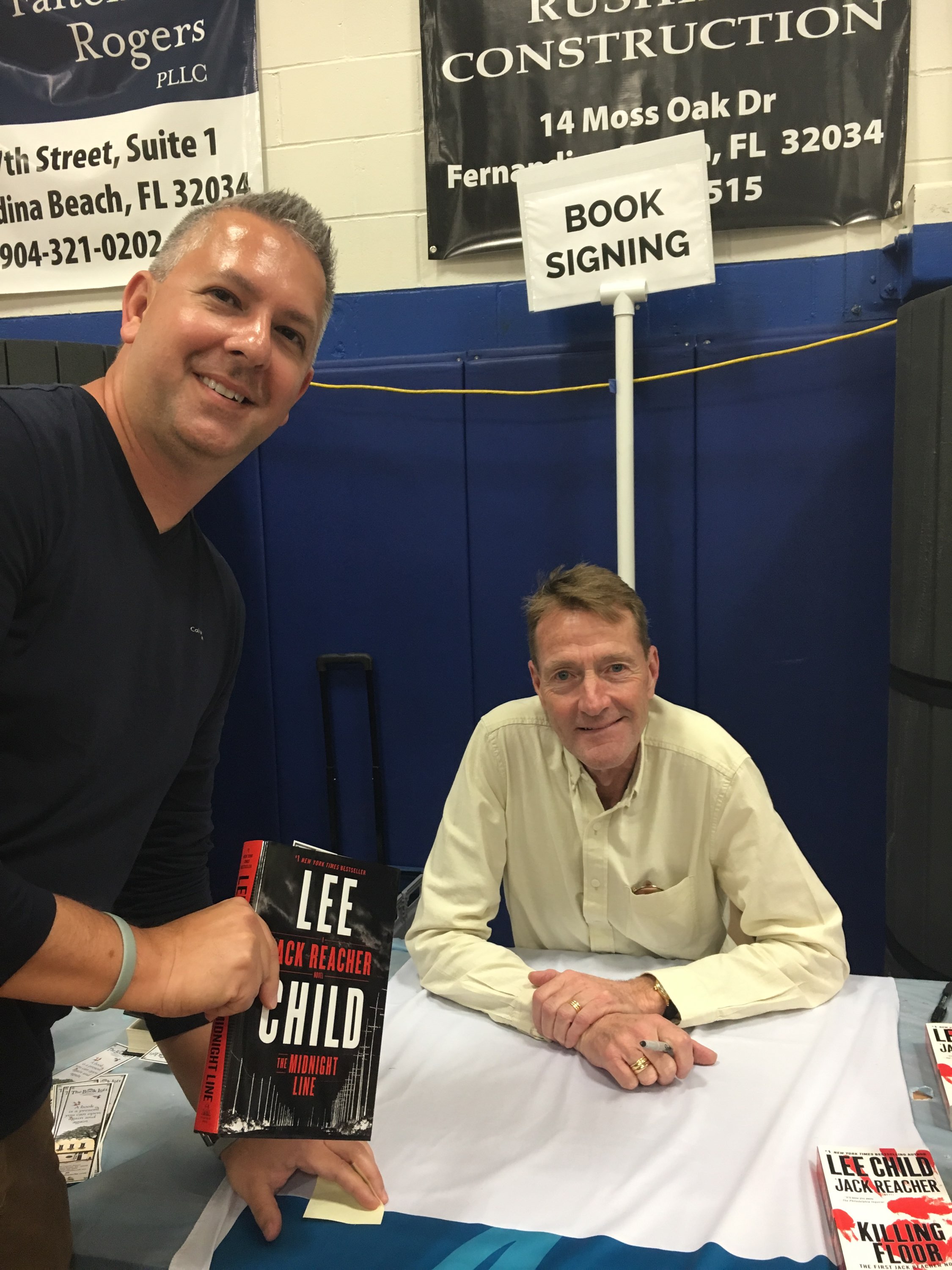 10-20-18: WHISPERING OF ECHOES PUBLICATION DATE – Available exclusively on Amazon. Free to Kindle Unlimited users.
10-1-18: WHISPERING OF ECHOES TRAILER RELEASED
9-29-17: Chris joined Max 98.3 Lakeland Radio for a conversation. Link to podcast.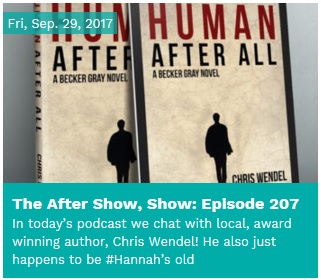 9-16-17: Cover Reveal for WHISPERING OF ECHOES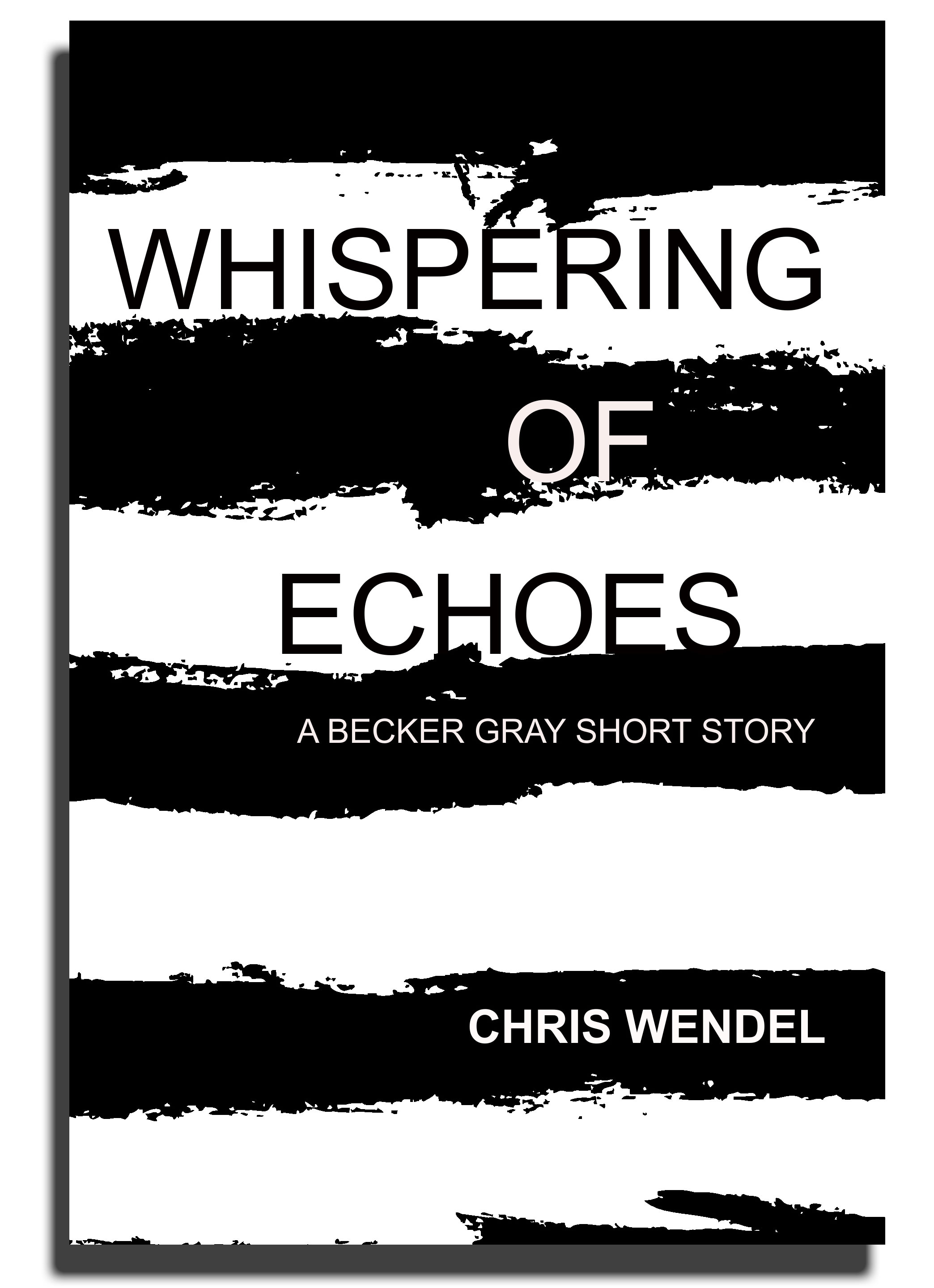 P
9-16-17: HUMAN AFTER ALL AWARDED TOP PRIZE – HUMAN AFTER ALL has been awarded the top prize in the New Apple Literary 2017 Summer eBook Awards' Suspense/Thriller category. The award was publicly announced on 9/16/17. The book took Solo Medalist placement in the category.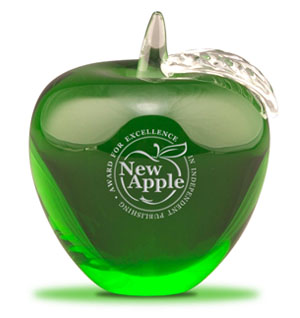 "This book's journey began seventeen years ago, and what a great feeling to know it's won this award. I am proud of this book, this character, and the results of the book's journey."
P
9-8-17: Due to Hurricane Irma bearing down on Florida and the eye of the storm heading straight for Lakeland, where the Gray novels are set, we are delaying the Cover Reveal to 9-16-17.
P
8-25-17: WHISPERING OF ECHOES Cover Reveal will occur on September 9.
P
8-10-17: WHISPERING OF ECHOES announced. Release date: October 20
P
5-12-17: HUMAN AFTER ALL released.
P
3-16-17: ADVANCE READERS – The list of AR's are finalized. AR copies will be distributed on 3-18.
P
3-14-17: SETTINGS IN HUMAN AFTER ALL – Hollis Gardens
Becker Gray finds peace here on a troubled night.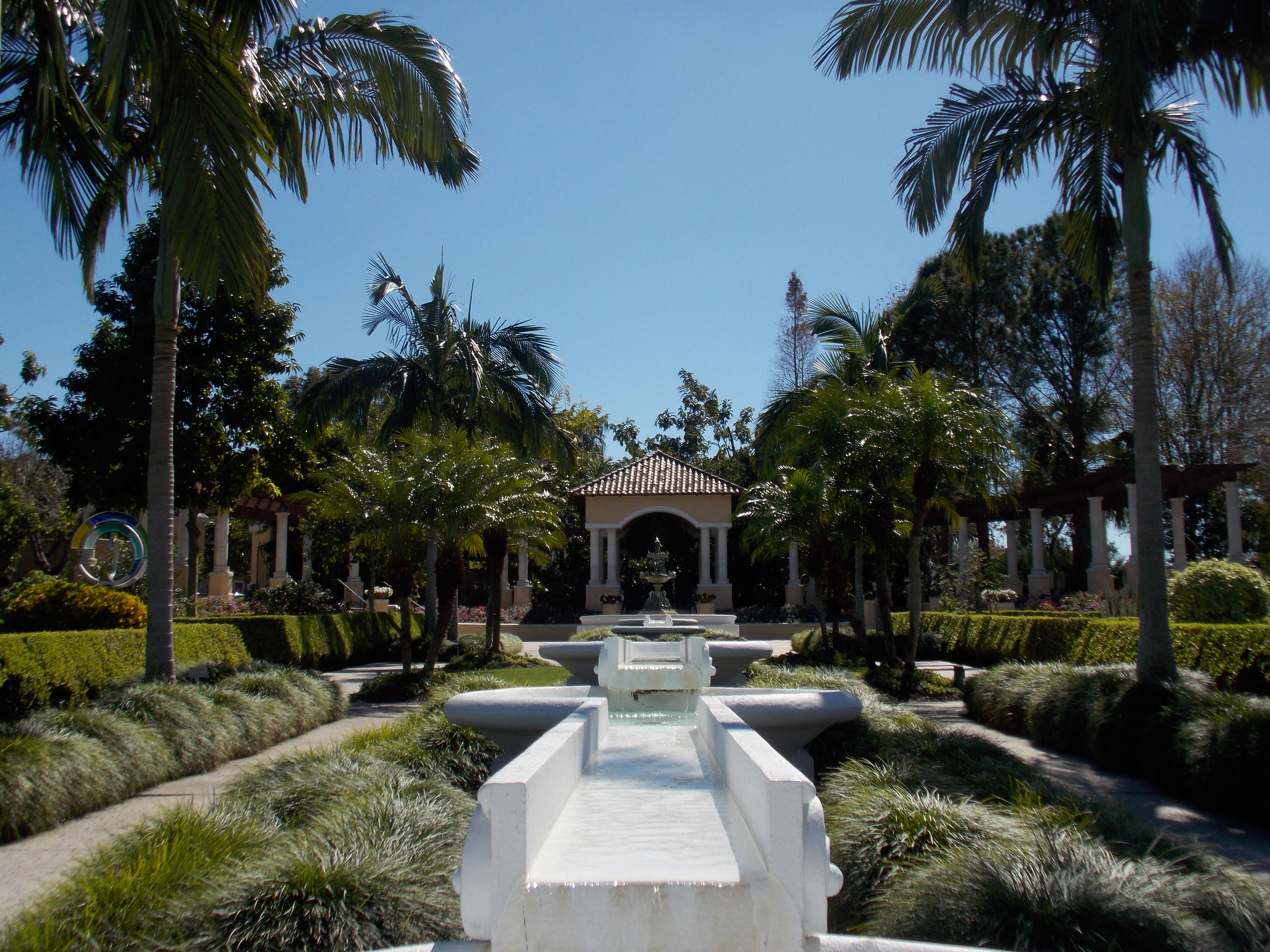 P
3-12-17: SETTINGS IN HUMAN AFTER ALL – Prestler's Motel
While not named in the book, one scene is loosely based in this motel. Gray and Valerie Hardy connect, and it's this scene that makes Gray's character arc so special. It's also the scene that makes me think this book would make a tremendous movie. #movierights #forsale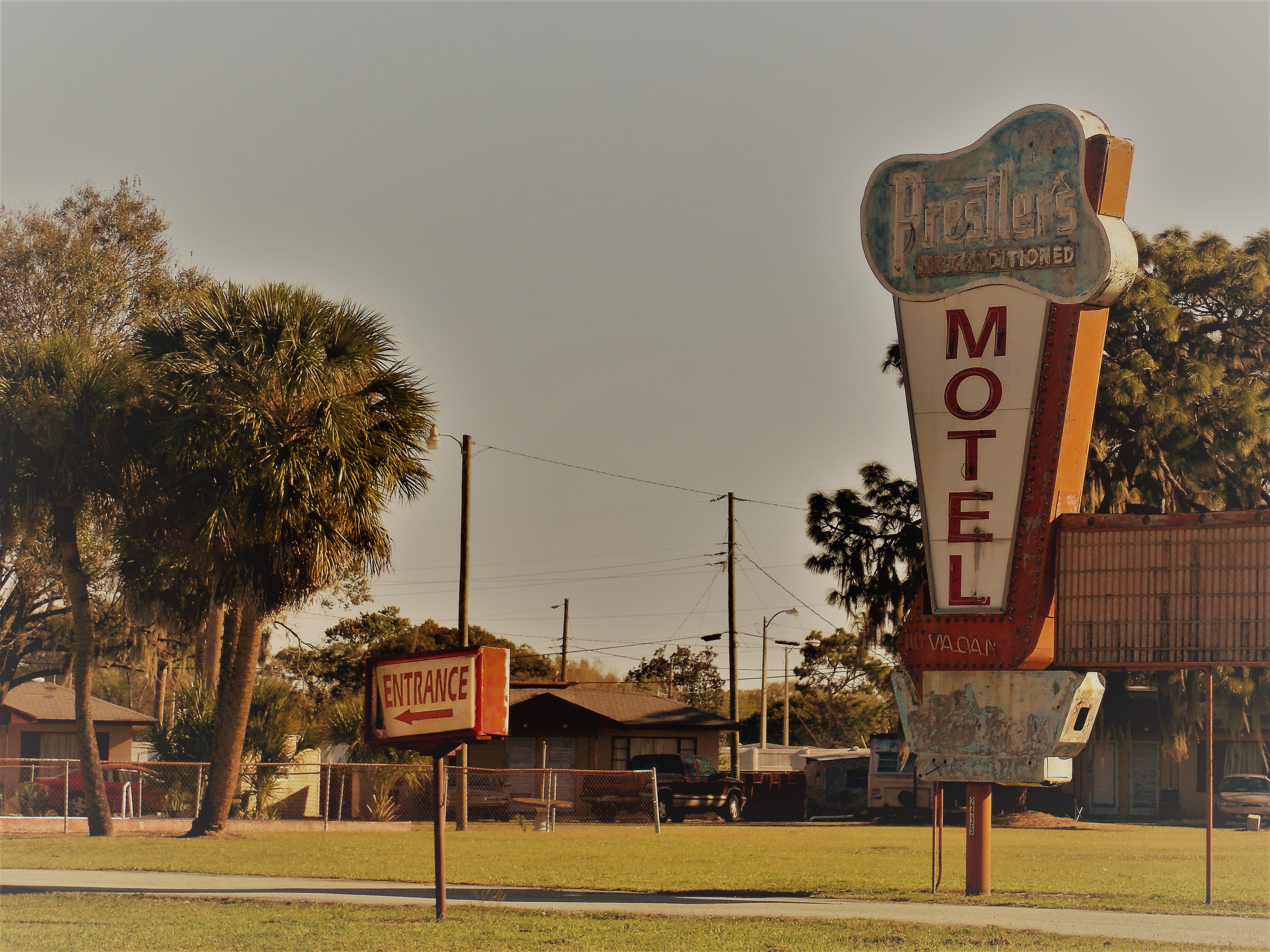 P
3-11-17: SETTINGS IN HUMAN AFTER ALL – Lakeland Police Department HQ
Scenes of gunfire, traffic congestion, Becker Gray's personal life upheaval, and more take place here. To the left in the photo, the road takes you down past the hospital, deep into the north side of town. Gray drives this route in the opening scenes. Adjacent to this is downtown. To the right, you can see Hollis Gardens, Lake Mirror and drive the streets routing to the most popular lakes in the city.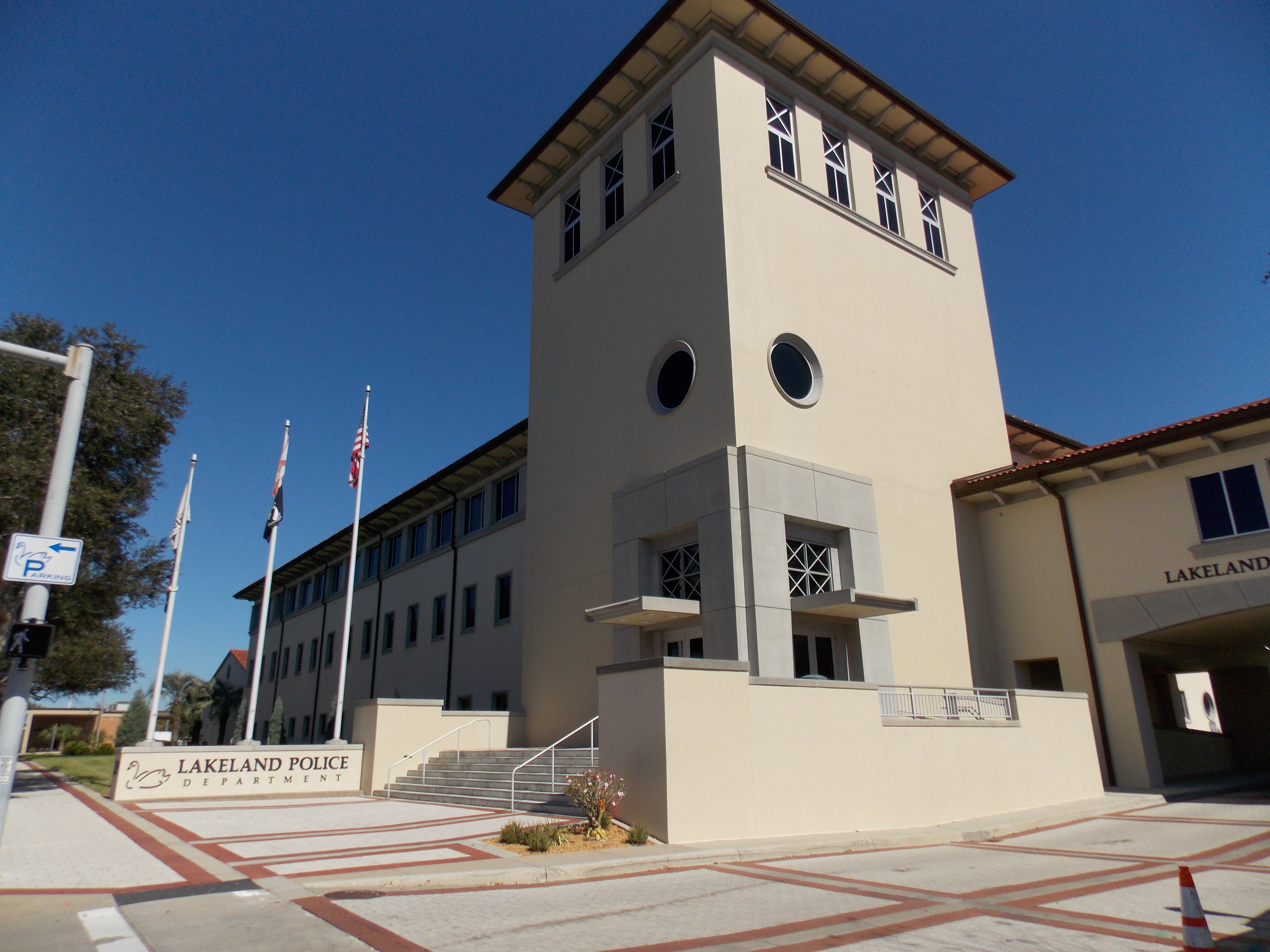 P
3-9-17: SETTINGS IN HUMAN AFTER ALL – Dobbins Park
Pivotal scene occurs here during the new Part 3 of the book. The scene propels the action forward to the climactic end.
P
3-7-17: SETTINGS IN HUMAN AFTER ALL – Memorial Gardens Cemetery
Det. Becker Gray gets a beat on the bad guy at the #mausoleum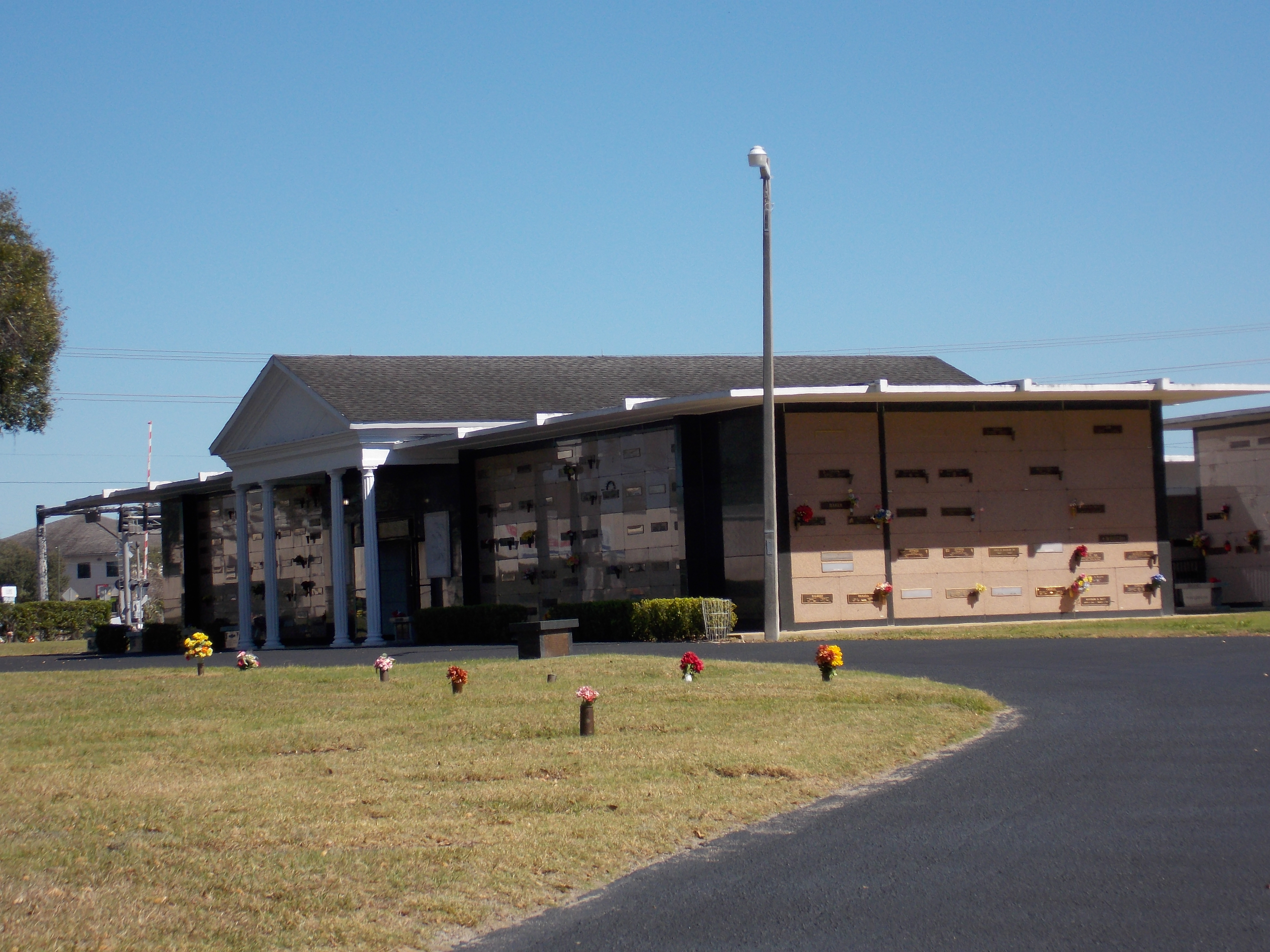 P
3-7-17: SETTINGS IN HUMAN AFTER ALL – Memorial Gardens Cemetery
A portion of the #climactic ending plays out here. This #Jesus #praying #statue is mentioned in the #book.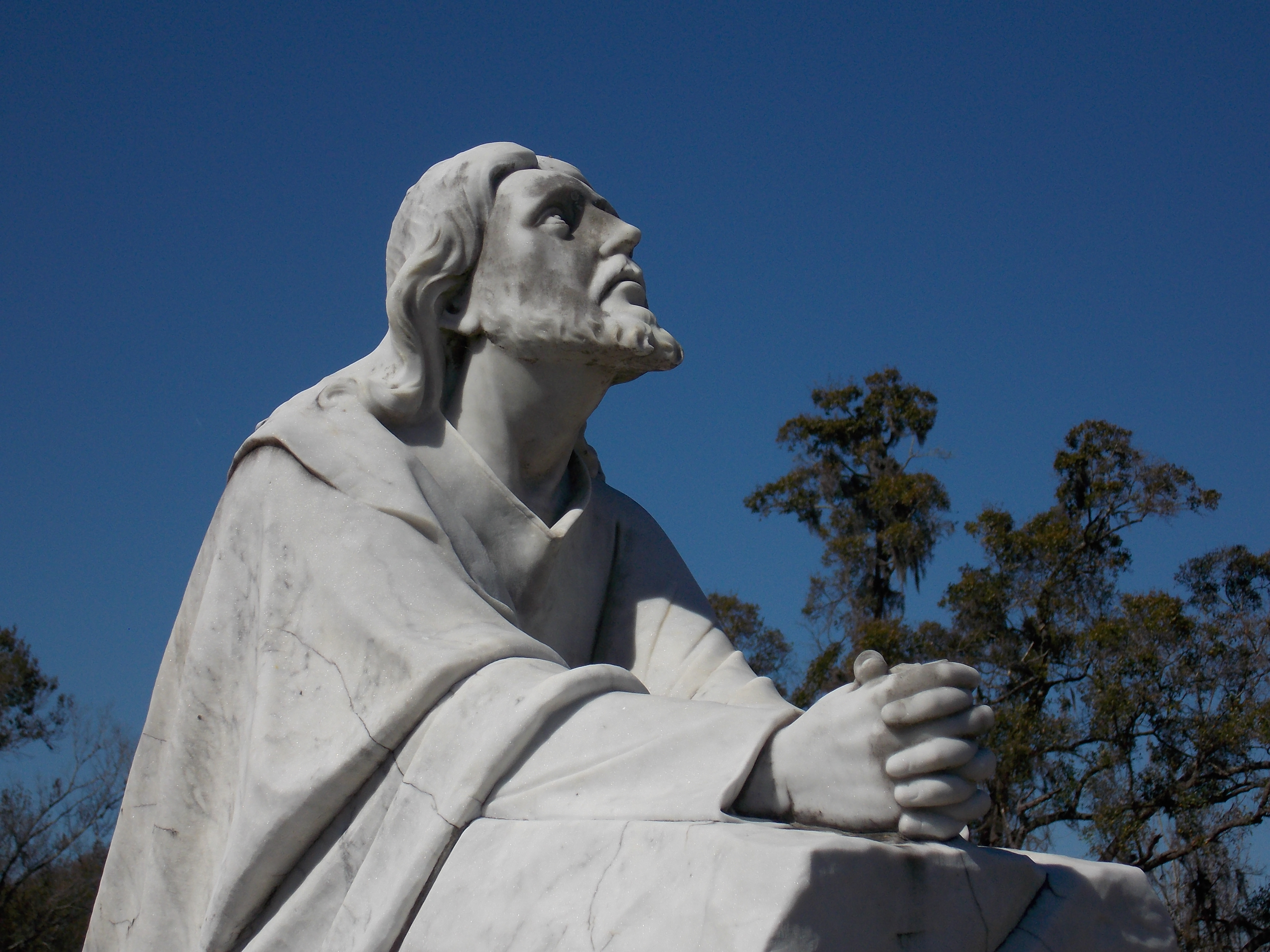 P
3-5-17: SETTINGS IN THE HUMAN AFTER ALL – Lakeland, FL
My home town, known for its lakes and parks, the HQ for #Publix, between #Tampa and #Orlando, home of the #DetroitTigers #SpringTraining and #SunnFun airshow.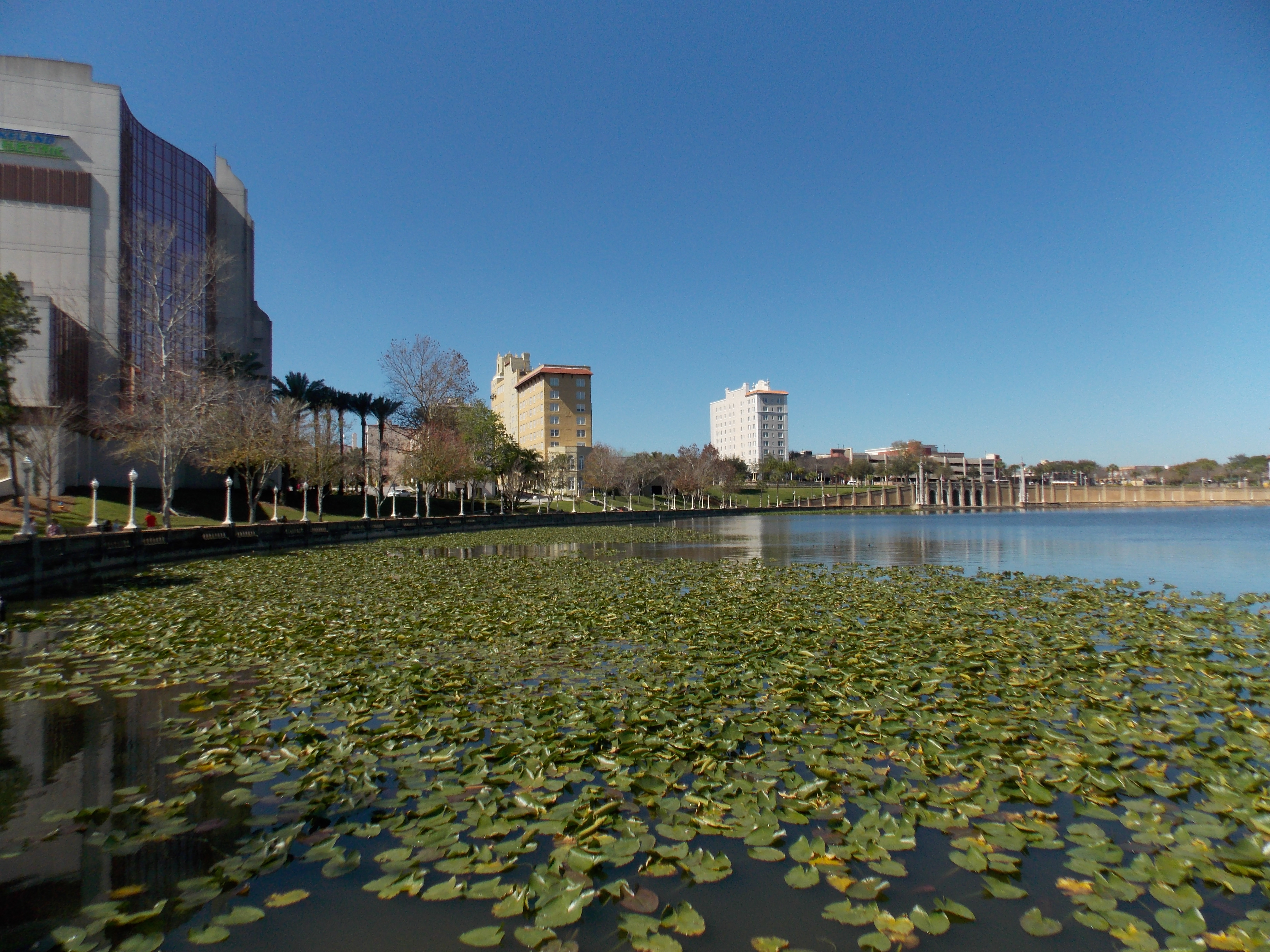 3-3-17: Book Cover
The first book cover of Human After All I designed on my own. I liked the hand coming from the darkness. It was just like the villain in the book, coming out of the unknown to grab onto Valerie Hardy. It also has other implications, like the fatherhood theme that ran through the book. Jack Hardy had his hand cut off. However, the design of the cover made the book look more like a Sci Fi novel than a Mystery/Thriller. So, with this new release, I've redesigned it. The cover release date is scheduled for April 1, 2017.
3-2-17: Fourth Ending
My novel Human After All has taken many turns in its lifetime.
Representative of that is the evolution of its endings.
With the re-issue of the novel on May 12, 2017, the story marks its fourth ending. Yes, it's had four written endings. How I have weaved four completely different endings from one story is beyond me. I truly don't understand how I did that.
One ending was what was published originally and surrounded revenge. Valerie needed revenge on the Pen Pal to move on with her life.
But that was the third ending.
The first ending involved Valerie, who knows the Pen Pal the best, pointing the police in the wrong direction so she could coordinate efforts with the other girls who the Pen Pal terrorized resulting in them attacking and killing him. I think there were explosions. It was a very Michael Bay ending.
The second ending allowed the Pen Pal to get away. But, that's no fun.
The third was published in 2012. I liked that one, especially since at the time I was thinking of spinning Valerie into her own series. Maybe that'll happen later on. Not sure.
This ending … Well, I can't tell you anything about this one …. Except this … As the series is a Becker Gray series, he is more involved in the ending than he was previously. What does that mean? Read it on May 12 and find out. Then make sure you write me and tell me what you think. Enjoy, folks.
2-25-17: Releasing the New Book Summary
I'm thrilled to share with you the all new, re-vamped novel summary (and if you like this, wait until the book cover release!).
PRESS RELEASE – Available May 12, 2017 – The re-imagined debut novel from Chris Wendel, Human After All sets the course for the Detective Becker Gray series.
…
Every day for Becker Gray is a struggle to keep himself from collapse, and the best way he's discovered to do that is to hide from his past, his guilt, and his pain. He's been known to over think, over drink, and under sleep. His job as a detective in the major crimes division affords him the luxury of keeping his mind off his tragic personal life, being too busy to drink, and making good use of the time he's not sleeping. And this kidnapping case is another great opportunity to avoid his life.
That is, until he identifies too much with the victim.
Valerie Hardy was terrorized as a child. As a result, her protective parents forced her into an existence of isolation and detachment — just as Gray had framed his own life. When the man returns after ten years to terrorize Valerie again by abducting her, Gray must figure out what's happened before the kidnapper fulfills his promise to kill her. Yet, in the process, Gray collapses, losing control of himself and, briefly, even reality. Worse, during his lapse of self control, the sadistic kidnapper turns his wicked attention to Gray.
More Gray releases are slated for 2017.
The novel will be available for purchase in book, ebook, and audiobook formats.
2-21-17: Human After All – Why Lakeland, FL?
Human After All takes place in Lakeland, FL. It's not only where I was born, but it's a place where everything happens. Much like many main characters in books are every-men, Lakeland is an every-city. What happens here can happen anywhere in the world. Government controversy occurs from time to time, gangs, drugs, and crime are present, amazingly accomplished people live here, major business and small business success, major colleges campu…ses are here, beautiful parks, amazing restaurants, the local arts scene is growing, and many national entertainment acts perform at the local performing arts center. Add to that, it's closeness to Tampa and Orlando, and the potential for any story imaginable happening here is concrete.
Plus, it really is a great place to live and raise a family, and I love the city. So, in addition to believing any story can occur in Lakeland, if I can promote this great place, then I'm glad to do so.
Human After All will be released on May 12. More info to come, but if you want to see the book cover before the reveal, join my reader list and I'll send it to you.
2-17-17: Human After All – Book Changes – Part Three
I appreciate all the feedback about the re-release of Human After All. Your support is amazing and appreciated in ways words can't express.
Another update on what to expect from the new edition that I hope you'll continue to support ……
Very little of the original version's Part Three of Human After All still exists, which means the last third of the book is just shy of completely original, hopefully providing readers with an all new, cleaner, more exciting ending of the book. I can't tell you much without ruining it, but I can tell you this …
Valerie Hardy is still a bad-ass chick, who is done playing by the Pen Pal's rules.
Becker Gray pushes limits to nab the Pen Pal and save Valerie.
The Pen Pal's story has been simplified, which actually created more room for his crazy to take center stage.
I can't say any more. You'll have to check it out for yourself.
2-13-17: Killing Tom Gray
Yes, it's true. In the re-write of Human After All, I kill Tom Gray.
Weird thing to do, to kill off your main character, but the book needed it. Circumstances demanded it.
If you read the first published novel and you were a Tom Gray fan, I must apologize to you. However, don't fret. The new main character is exactly like Tom. Has the same tragic private life, has the same wit, tiredness, detached emotional state, etc.
What the hell am I talking about?
There is a fine author named Alan McDermott. He's written a number of books, which happen to feature a character named Tom Gray. While there was no overlap in character or usage, no commonality between them, just the name connected the characters. I began wondering if it could become confusing in later years, since he and I both intend to continue using these characters. So during the re-write, I decided to change Gray's name so as not to be confused with McDermott's Gray.
I researched potential names for hours. I asked friends, family, and my wonderfully talented editor, Jean Gonzalez, repeatedly, "What do you think of this name?" Jokingly, I think I may have spent more time on finding this name than my own son's name.
In the end, I chose to leave the last name the same: Gray. I like it. It's strong. It's short. It's easy. And I think the character lives in kind of a grey existence emotionally. To me, it fit. Too much to change.
So what to do with his first name? I tried James, Mark, Marcus, Patrick, Sebastian, and all kinds of names. Those are the ones I can remember, but I know there were some that made my skin crawl and Jean's nose crinkle at the thought.
After a tremendous amount of thoughtful research, I chose … drum roll … Charlie.
Just kidding.
Gray's first name is now Becker.
Becker Gray.
Becker …
What do you think?
2-9-17: New Distribution Channels
When Human After All was first published, I was thrilled to have it be available in ebook format on Amazon and Barnes and Noble, Kindle and… Nook, respectively, and in paperback.
The industry has changed since then, and now it's easier to go wide.
GOING WIDE
What is wide? Wide means spreading out the potential footprint of the book's reach. It means making it available in far away places.
HAA will be available damn near everywhere on the planet through Amazon, Barnes and Noble, iBooks on iTunes, Kobo, Tolino, and more.
It'll be sold in the USA, United Kingdom, Germany, France, Spain, Italy, Netherlands, Japan, Belize, India, Canada, Mexico, Australia, Portugal, Indonesia, Turkey, and more.
CAN YOU HEAR ME?
I'm most excited to announce that HAA will be available in audio book format, too. So will Gray #2 when it's published.
This release is stacking up to be a wild adventure. Join me, won't you? I simply can't wait to finalize all these pieces and get the book in your hands in whatever format is your favorite wherever you are located.
2-7-17: Why Re-Release Human After All?
As posted a few days ago, Human After All will be re-released with new, exciting content. It was a hard decision to re-work the content, that's certain. And I didn't have a desire to do so, or a reason, really. Though as I worked with an editor on Gray #2, it became clear to …me I should look at HAA again. Actually, it didn't. The idea came from my editor, Jean Gonzalez (starting on April 2, you can see through my Sarcastic Editor posts on Instagram why I love her so much). It was her suggestion. Just a light touch up, I think she had said. I'm sure she knew if I went through HAA, there'd be more than a light touch up.
Gray #2 has more dialogue than HAA. Inspired by Elmore Leonard, why describe something when you can have the character say it. So the characters began talking more, saying more with fewer words, showing their character development and insight through dialogue as opposed to the narrator telling the reader through prose.
There were subtle differences in the writing, too. HAA was written primarily between 2000 and 2002. Edits in start-and-stop fashion took 10 years. Gray #2 was written between 2013 and 2015. My writing had changed a bit, become more refined, educated, cleaner in the 11 years between novels.
It made sense to go back to HAA and touch it up before going to press with Gray #2. Not once did I intend to re-write so much of it. Hence, the re-publishing of the novel. It's like a whole new novel. An accidental new novel …
I'm thrilled, though, That I did the re-write. The novel is leaps and bounds better than the first publishing. I think so, anyway. I'd like to know what you think, if you're kind enough to read it.
2-4-17: HUMAN AFTER ALL Announcement:
I am pleased to announce the upcoming release schedule for 2017.
Human After All marks its fifth publishing anniversary on May 12, 2017 with an updated re-release. The release, both ebook and paperback editions, will not simply be an anniversary edition. It will include a re-imagined final third of the book, dropping the word count by 20,000 words, and a re-designed book cover, among other modifications. An exciting footnote to this release is the widened distribution channe…ls – expanding far beyond Kindle, Nook, and CreateSpace.
With the anniversary of Human After All and the upcoming releases for 2017, it seemed fitting to polish it up, give it a new look, and get it ready for the celebration. I've spent months re-working my debut novel, giving it a whole new, edgier feel; delving into the Gray character with more dialogue, offering new insights into him; crafting a whole new ending, completely re-writing the last third of the book; and revamping the Pen Pal villain, simplifying his story, making him more ruthless, more purpose-driven, and more of a threat.
The pages turn quick in this one, for sure. I don't think you'll want to put it down.
New releases featuring the Gray character are slated for September and December, 2017.
More details will be announced in the coming weeks, including contests, events, distribution channels, and more. To stay current, visit www.cwendel.com or Chris' social media pages on Facebook, Instagram, and Twitter.
11-19-13: UNFINISHED is released. A book of poems that need your help to complete.
6-28-13: CONVERTING CUSTOMER'S TO CLIENTS is released. A business book about building and maintaining professional relationships.
6-28-13: ON STRENGTHENING BUSINESS RELATIONSHIPS is released. A book of quotes related to building and maintaining professional relationships.
6-19-12: THE PEN PAL CHRONICLES notches up to #43 on Amazon's Best Sellers list.
6-12-12: THE PEN PAL CHRONICLES is released.
5-13-12: HUMAN AFTER ALL is released.